FOODEX
at JMA's table dainties from all over the world
At a new start the 44th edition of FOODEX Japan, operning from 5 to 8 March 2019 in Japan (Tokyo Makuhari Messe) as  the most popular Asian food & beverage fair. 90 the countries represented, and many exhibitors from Europe find a good marketplace for their products on this occasion.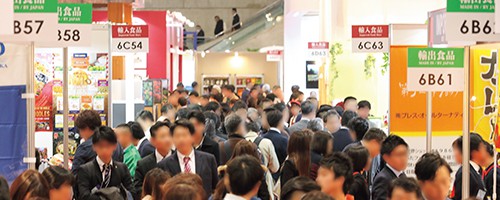 The promotion of quality products coming from our territories appeals on more and more loyal followers among international and local visitors.
The Japanese press * has recently unveiled the high appreciation by Japanese customers especially, of the combinations of ingredients from various food and wine cultures. The growing and uninterrupted success is not only due to their zeal in innovation and constant care of the raw materials, but also to the awareness of the need to manage the processes of research, promotion, distribution and relationship with the market with the same determination each craftsman puts in the realization of one's own product.
For any further detail about, browse the homepage and this page.
*Read more from Japan Today's contents. See here